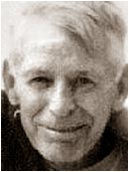 Retired director of software development for regional Bell telephone companies & Navy Veteran, 70, Point Pleasant Beach, N.J.;wife, Maureen; sons Stephen, Patrick, Christopher; daughter, Pamela. He was traveling with friend William Cashman to hike in Yosemite National Park.

Brainy and rugged, Patrick "Joe" Driscoll straddled two worlds. During the work week, he had labored in the rarefied realm of computer scientists as a director of software development for the nation's regional telephone companies. But during his off time, he relaxed with the ironworkers who were his boyhood chums in the New York City neighborhood of Yorkville.

"He could work both ways, in the boardroom and then come out in the streets and tell it like it was," recalled one of those friends, John Linner, who knew Driscoll for more than 50 years. "In those days, if you had an argument in a bar, if you had a fight, you used your hands. He probably had 100 wins and nine losses. He mixed it up with a lot of guys."

It wasn't until Driscoll returned from a four-year stint on a Navy destroyer during the Korean War that his old friends found out just how smart he was.

He entered Columbia University, finished his bachelor's degree at New York University, and got a master's at Rutgers University. From there, he went to work for Bell Telephone. In 1958, Driscoll met his wife, Maureen. They married the next year.

Driscoll's love of his job paralleled his ardor for the outdoors. For 25 years, he billygoated up mountains in national parks across the country, snowmobiled at Yellowstone and snowshoed through Bryce Canyon.

Prone to warbling Irish songs, the quick-tempered Driscoll, with his lanky build, big hands and mane of gray hair, always pushed his hiking mates to the limit. He didn't want to outrun the bears, Driscoll always said -- just his friends.

Driscoll kept himself fit. He wouldn't let a heart triple bypass in 1993 derail him and battled back from a hip replacement five years later.

Retirement in 1992 allowed him to make 10 trips to his ancestral Irish homeland and gave him more time to explore this country.

When he would haul himself to the top of a mountain in one of his wilderness getaways, it was a spiritual experience.

At the summit, he felt as if he were in church. It was, he told his wife Maureen, like being closer to God.